Hidden within the trees lining a breathtaking bay next to Bluff Beach, Tesoro Escondido provides a simple, quiet, and laid back refuge for nature lovers.
The house and surrounding gardens are designed based on permaculture principles. Energy is generated by the sun and wind.
Water is collected by our rain catchment system, filtered and plumbed throughout the house.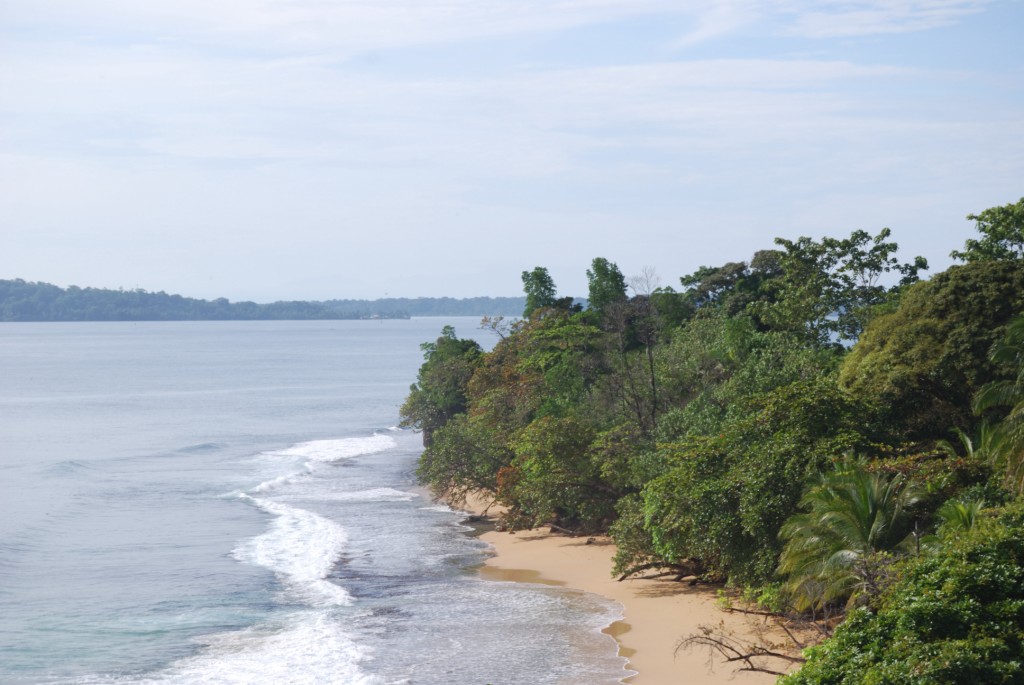 Most of the grey water is used to water the gardens.
The decorations, walls and furniture are often inspired by nature using materials either recycled or collected from our surroundings.
All of that we do, or request of you to do, reflect our comitment to "thread lightly" on the environment.
We want to provide you with an opportunity to not only live in harmony with nature but to enjoy yourself as well. All rooms and cabinas have balconies with hammock and chairs, are furnished, have hot water, private kitchen or kitchen access, mosquito nets, and small fans by the beds. There is no air conditioning or televisions at Tesoro Escondido.

Four miles away from town, you are just steps away from surfing some of the best waves in Panama, bird-watching, snorkeling hidden coves, and watchint ancient sea turtle lay their eggs...And all this for a very affordable price.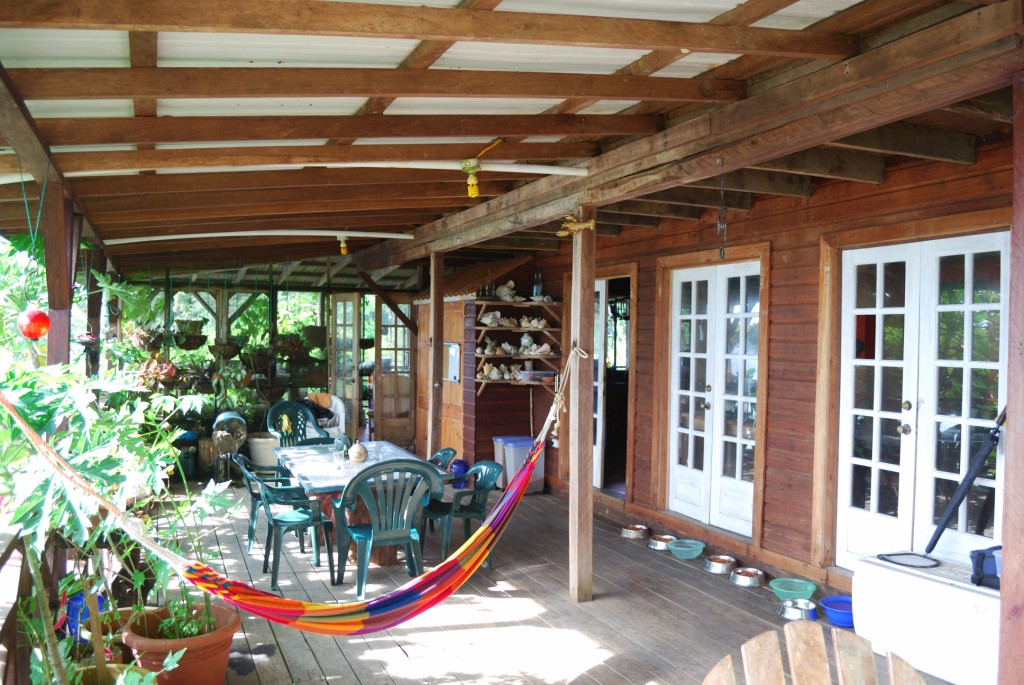 Perfect for surfers, wildlife photographers, honeymooners, writers, adventurers, artists and escapists.

Tesoro Escondido awaits your discovery!